Company Logo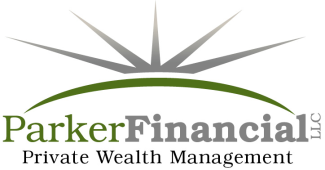 Email
info@parker-financial.net
Disclaimer
By providing your contact information, you may be offered information regarding the purchase of insurance and investment products.
Parker Financial LLC does business as the following: Sound Retirement Planning, Sound Retirement Radio, Insurance Services by Parker Financial, LLC, & Parker Financial. Home office located at 9230 Bay Shore Drive NW #201, Silverdale, WA 98383. Jason Parker, RICP® is a Registered Investment Adviser Representative and has a Washington State insurance license. Parker Financial LLC is a registered investment adviser with the SEC. The adviser may not transact business in states where it is not appropriately noticed-filed, excluded or exempted from registration. Most states allow for a de minimis exemption of up to 5 clients in any state. Individualized responses to persons that involve either the effecting of transaction in securities, or the rendering of personalized investment advice for compensation, will not be made without notice filing with the SEC or exemption. Retirement Budget Calculator LLC and Parker Financial LLC are affiliated entities and under common control.
9230 Bayshore Drive NW #201
Silverdale, WA 98383
United States
Company Description
We are dedicated to providing investment management and strategic wealth planning that is right for you. Simply put, we strive to be our client's trusted advisor.